Personal Birth Chart
Find out more about who you are and what your life path is.
A full consultation with an Astrologer is perhaps one of the most rewarding gifts you can give yourself.
The function of the personal chart is to help you grow and reach your best potential in this lifetime.
The reading will dig deep and help you understand exactly who you are and that it is perfectly fine being this person.
You will be guided along your birth path where many areas come to light. Who you are and how you react the way you do will be explained.
The reading will bring the happiness you seek and the best way you can grow your self esteem.
Find your career path and the way you manage it to the best of your ability and in this way grow your resources.
The birth chart will help you understand all the people and family that you will come into contact with.
Parental issues can be dealt with as well as your children and how to cope with parenting them.
The birth chart advises you on your relationships of all types from lovers, colleges, marriage to friends.
Medical advise on your health as well as the health of loved ones.
This personal reading will cover the cycles of life, from the mid life crises to your Saturn and Jupiter returns.
You will be given direction for your year ahead which will highlight opportunities and events.
Timing for all events, such as marriage, buying a home, emigrating, resigning form a job to and finding a new career, studies and virtually any event can be discussed.

Purchase your Horary Reading via EFT, click here to request banking details.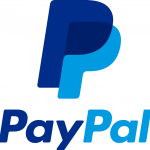 Purchase your Horary Reading through PayPal here. Use sublunar@telkomsa.net for the beneficiary.