New Born Birth Chart
Enables you to recognise and develop your child's potential. This chart is very useful for helping you through the different cycles in your baby's growth.
Discover your child's personality
Understand your child's temperament
Find out potential health issues and how manage them
How best to communicate with your child
Find out your baby's likes and dislikes
Find out how your baby relates to you his parents and siblings
Understand how your child will react to school his teachers

Purchase your Horary Reading via EFT, click here to request banking details.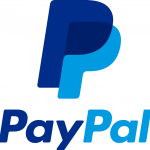 Purchase your Horary Reading through PayPal here. Use sublunar@telkomsa.net for the beneficiary.