Time Rectification
The highly specialized science of calculating your exact time of birth to the minute, resulting in a truly accurate chart.
Rectification (Time Rectification) is determining accurate birth time.
As Astrology is all about space and time impregnated with meaning, it is vital to have your exact time of birth. From this time the future events in your life can be measured.
To work out your time of birth, the Astrologer uses the public events that have already occurred in your life, and with this information going back in time in the chart will give us your time of birth.
It is almost impossible to rectify the birth chart of a very young person or one who has lived a sheltered life with very few dramatic or unusual events. That being said if there have been deaths, marriages, separations from loved ones, accidents, illness, moves, careers and changes in life patterns it is possible to solve the problem of a birth with an inaccurate birth time, or in some cases no birth time.
The Astrologer will be able to make that distinction and advise if it is possible to do a rectification or not.
If this is not possible there are other methods that can be used in Astrology to get the answers you are seeking.

Purchase your Horary Reading via EFT, click here to request banking details.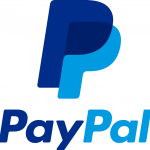 Purchase your Horary Reading through PayPal here. Use sublunar@telkomsa.net for the beneficiary.