EVENT PLANNING USING ASTROLOGY
This is the art of finding the correct time for an event to happen
It is wise to consult with an Astrologer before planning an important event. Timing is vital for a successful outcome.
Planning a surgery when Mars the planet involved in surgery is in poor state or Mercury the planet ruling the intellectual properties of all involved is retrograde is certainly not wise. Your Astrologer can work out the correct timing and offer several options for the surgery to go ahead.
Event timing can be done for any occasion, from Marriage which should not be arranged during retrograde Mercury to a special birthday event.
Many countries use Astrologers to advise them on the best date for elections.
Launching a website or open your doors for trade in a company can benefit from the correct timing.
Any event where the best date or time is concerned the Astrologer can work out a few options for the optimal outcome.

Purchase your Horary Reading via EFT, click here to request banking details.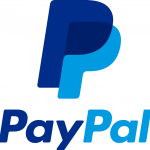 Purchase your Horary Reading through PayPal here. Use sublunar@telkomsa.net for the beneficiary.