Detailed Astrology Year Plan
Full Year Ahead Birth Charts – Written Report
Having a birthday or want to give a loved one a truly unique gift? A detailed, written astrological plan pointing out the important dates to watch out for is truly different. It could be a godsend, giving you a heads up on the vicissitudes of life. Forewarned is forearmed. We all cope better if we have some inkling of what to expect even if we do feel like we're on a roller coaster sometimes.
The planets transit through the heavens every day, they move and at any given time they can connect with one of your planets, which gives rise to an event. This astrological year plan could save you time, money and heartache in the coming year – if you pay attention. Especially when planning an event or needing to find that perfect day to act on a decision, launch a product or even get married.
This report will progress you to where you are now in life, your birth chart will be progressed and you will get a report of your solar return which describes all the vital and creative times for events during the coming year.
R 6 000,00 for an in-depth peek of what's going down in the year ahead.
Abbreviated Annual Birth Chart Report
We also offer an abbreviated report of the above; it is not an in-depth year plan with actual dates and important transit hits.
It will give a basic break down of the year with potential opportunities and important periods of the year that could plague you or expand your growth. It will touch on your health and wealth for the coming year as well as the relationships with people and family.

Purchase your Horary Reading via EFT, click here to request banking details.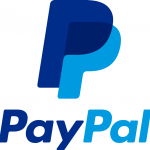 Purchase your Horary Reading through PayPal here. Use sublunar@telkomsa.net for the beneficiary.