Angel | Oracle Card Reading
Derived from the Tarot, Oracle cards are used for guidance and for messages from our Angels and Guides. During a session several spreads are used to ascertain the energy around the querent, potential outcomes of issues and lastly direct guidance from the querent's angels and/or guides. Leonie uses different decks depending on the situation in question. All areas of life can be addressed in an Oracle card reading. It is less predictive than the Tarot and more about healing and guidance.

Leonie Maritz is an avid student of Psychology behind spiritual transformation. Leonie has read Oracle cards since her intuition developed at the age of 13. Under the teachings of Traditional Astrologer, Laurie-Ann Naughtin, she achieved her certification in The Craft of Tarot with distinction, from the internationally accredited Sublunar Academy. She is currently completing her Diploma in Natal Astrology at Sublunar Academy. She has been certified by Andrew Simpson of the Angel Institute of South Africa to do Angel Readings and Communications with Angels and Guides. She is accredited as a Spiritual Life Coach through Andrew Simpson's Life Coaching SA. A student of spirituality, Leonie is completing her studies in Aura-Soma vie The Aura-Soma Academy as a Colour Therapist, Auric Body Cleansing, Crystal Healer and Energetic Therapist.
DISCLAIMER: Leonie does not claim to heal any physical, medical or mental conditions. Her services are to be used in conjunction with modern medicine and health practices and are not advised to replace any medical treatment.

Purchase your Horary Reading via EFT, click here to request banking details.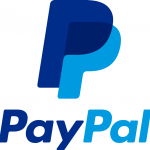 Purchase your Horary Reading through PayPal here. Use sublunar@telkomsa.net for the beneficiary.